TAKING CONTROL OF

PCOS
A PCOS Awareness Month Symposium
Saturday, September 28th, 2013 | 2:00 – 5:00 PM EDT
The Cathedral of St. Philip (Child Hall), 2744 Peachtree Road, NW, Atlanta, Georgia 30305
Admission:

FREE
This Event is Brought to You by
Want to better understand
PCOS and treatment options?
Join us and discover:
How PCOS affects short- and long-term health.

Treatment and support resources for PCOS.

The best diet and exercise options for PCOS.

Ways to address fertility issues related to PCOS.

Supplements that can help control PCOS.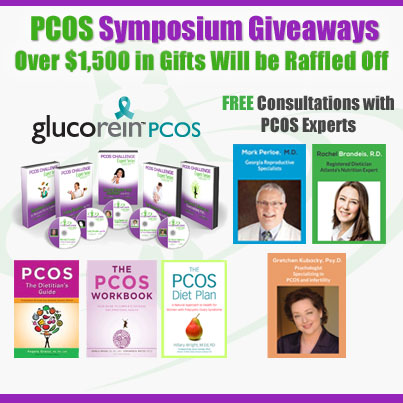 Privacy Policy
*
By registering for this free event,
you may receive updates and marketing
communications from PCOS Challenge,
Georgia Reproductive Specialists and
Rachel Brandeis, R.D.
Video Recording
*
Please note, portions of this program and the
audience may be photographed or video recorded.
Participants may be asked to sign a
release for such purposes.