Featured By


























Schedule an Interview or Appearance with Sasha Ottey,
Founder and Executive Director of PCOS Challenge: The National Polycystic Ovary Syndrome Association

To request an interview, please call (877) KICK-PCOS or
email PCOS Challenge Public Relations.

To inquire about an appearance for a speaking engagement, conference or other event, please email PCOS Challenge Public Relations, fax the request to (301) 244-9902 or send a written letter to:

PCOS Challenge
Public Relations
931 Monroe Drive, NE
Suite A-470
Atlanta, GA 30308
The Atlantic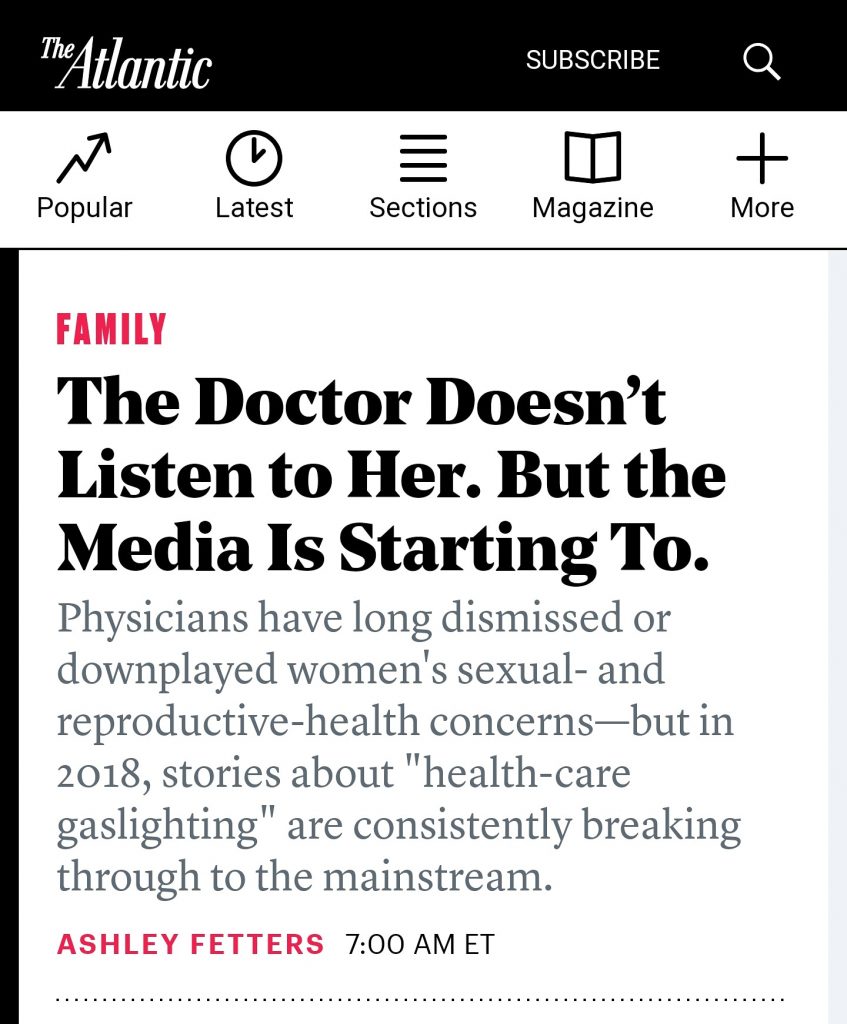 The Atlanta Journal-Constitution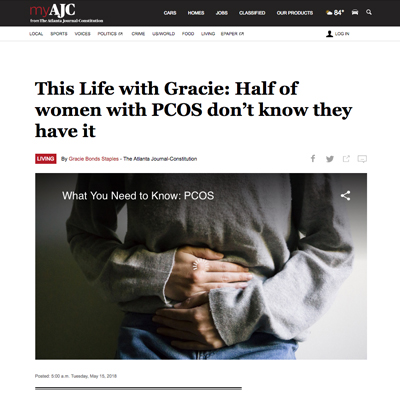 Health.com
VIEW MORE: After a Decade of Skin, Hair, and Weight Issues, I Was Finally Diagnosed With PCOS
WJBF-TV ABC 6 Augusta-Aiken

VIEW MORE: Women fighting PCOS take steps to better health

VIEW MORE: Many women don't know they battle this metabolic disorder
11Alive Atlanta
VIEW MORE: Atlanta is center of fight against Polycystic Ovary Syndrome
WJBF-TV ABC 6 Augusta-Aiken

VIEW MORE: Women with PCOS set to meet doctors, run 5K in Atlanta
6ABC Philadelphia
VIEW MORE: Philadelphia Conference on PCOS Disorder Affecting Millions
Philadelphia Inquirer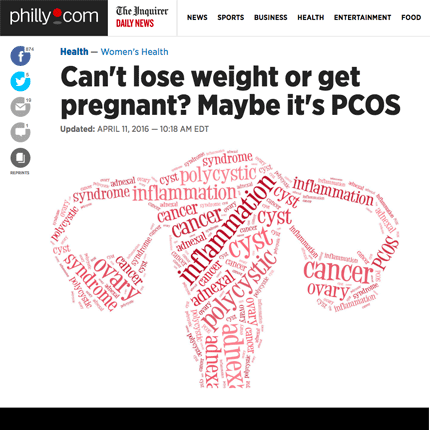 VIEW MORE: Can't lose weight or get pregnant? Maybe it's PCOS
WJBF-TV ABC 6 Augusta-Aiken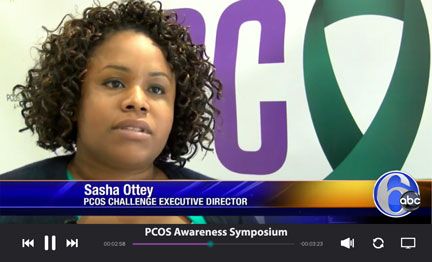 WJBF-TV ABC 6 Augusta-Aiken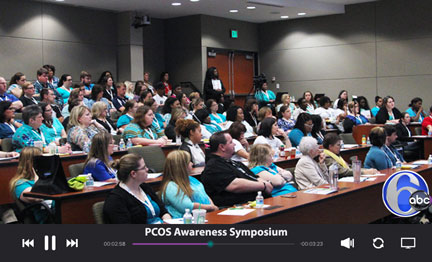 6ABC Philadelphia
VIEW MORE: Symposium Spotlights Polycystic Ovary Syndrome
US News & World Report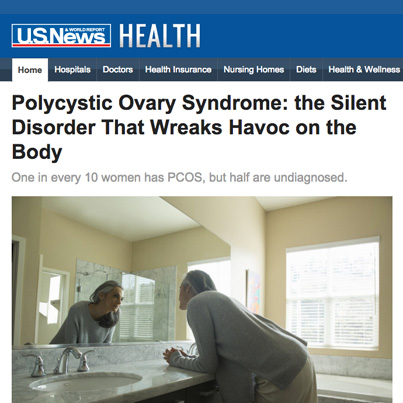 VIEW MORE: Polycystic Ovary Syndrome: the Silent Disorder That Wreaks Havoc on the Body
The Atlantic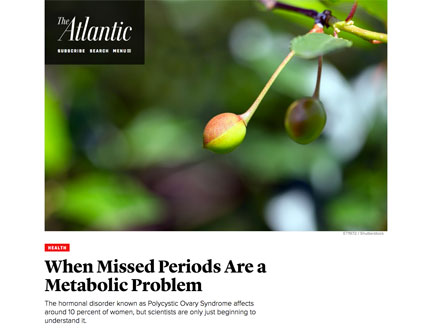 VIEW MORE: When Missed Periods Are a Metabolic Problem
---

Download Sasha Ottey's media interview sheet with
biography, sample topics and questions.
Interview Topics:
Polycystic Ovary Syndrome: Affects Up to 15% of Women, So Why Don't We Know About It?

Polycystic Ovary Syndrome: The #1 Cause of Infertility in Women

How to Manage PCOS and Its Symptoms

PCOS: Balding Hair, Bulging Waist, Barren Womb—Feeling Like Less of a Woman

PCOS Challenge Television and Radio Show

Sample Questions:
Please tell our audience what Polycystic Ovary Syndrome is. What are common symptoms?

What should people do if they think they may have PCOS? Where should they seek help?

What are some of the common treatments for PCOS?

What has been your personal experience with PCOS?

What stories have other women shared with you about their struggles with PCOS?

What inspired you to start the PCOS Challenge?

Can you give us some details about the PCOS Challenge program? What kind of feedback have you gotten?

How can a partner support a loved one who has PCOS?

You also have a popular PCOS Challenge television show and radio show to help women.
Please tell us about those.

How can people find out more information and get involved with the PCOS Challenge?

Biography:
Sasha Ottey is Founder and Executive Director of PCOS Challenge: The National Polycystic Ovary Syndrome Association. PCOS Challenge is the leading 501(c)(3) nonprofit support and advocacy organization globally advancing the cause for women and girls with PCOS. Sasha started the organization after she was diagnosed with PCOS and experienced great dissatisfaction with the availability of support resources for women with the condition. Under Sasha's leadership, PCOS Challenge has quickly grown to over 55,000 members and has helped many women overcome their struggles with infertility, weight gain, anxiety and depression and reduce their risk for numerous life-threatening related diseases.
As Executive Director of PCOS Challenge, Sasha built a coalition of over 70 major national and international health organizations and led the first successful legislative advocacy effort in the U.S. Congress to recognize the seriousness of PCOS, the need for further research, improved treatment and care options, and for a cure for PCOS and to designate September as PCOS Awareness Month. Sasha also created the PCOS Awareness Symposium, the largest event globally dedicated to polycystic ovary syndrome, which has educated thousands of patients and healthcare professionals about PCOS since 2013. In 2018, Sasha helped organize the first International Conference on PCOS in India for both patients and healthcare providers.
Through PCOS Challenge, Sasha has helped to develop one of the largest multimedia bodies of educational content dedicated to PCOS, which includes television, radio, print and online resources. Sasha is Executive Producer of the national award winning cable television series, PCOS Challenge. She is also host of the PCOS Challenge radio show and publisher of PCOS Challenge magazine.
Sasha is a Clinical and Research Microbiologist with a Bachelor's degree in Clinical Laboratory Science from Howard University and a Master's in Health Administration from the University of Phoenix. Prior to founding PCOS Challenge, Sasha was a contract research microbiologist at the National Institutes of Health (NIH).
For information, visit the PCOS Challenge nonprofit Web site, https://www.pcoschallenge.org, or the PCOS Challenge support network, http://www.pcoschallenge.com.