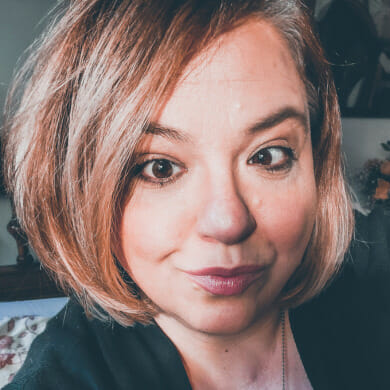 Ashley Levinson, CMA, CST, CSFA
Outreach & Engagement Chair - Patient Advisory Board, PCOS Challenge
Panel Topic: Changing the Future: Empowered Patients Driving PCOS Advocacy, Research and Drug Development
Panel Topic: PCOS Name Change Discussion
Ashley Levinson has been a PCOS Patient Advocate and Educator for over 22 years serving her mission to bring more awareness to a syndrome that affects so many and is often misunderstood and dismissed. Her advocacy includes online campaigns #Heart4PCOS and #LemonFaceChallenge which have run over the past seven years and engaged thousands online.
She has and continues to advance awareness through social media campaigns, articles, podcasts and blogs and has made multiple appearances on television including Discovery Health's Mystery Diagnosis to advance education about the syndrome. Ashley has and continues to volunteer for PCOS Challenge including PCOS Advocacy Day since its inception in 2017 and currently serves in Outreach & Engagement.
Ashley Levinson is a retired orthopedic scrub nurse that has served as a PCOS, Infertility and women's health advocate for over 23 years, to bring more awareness to the often dismissed and misunderstood syndrome known as PCOS. Her advocacy includes online campaigns #lemonfacechallenge for PCOS and #Heart4PCOS. She has served as an ambassador with WEE Global for The United Nations Women's Conference Panel and was a panelist for NIH Workshop PCOS Across the lifespan. Her PCOS story on Discovery Health Channel's Mystery Diagnosis was the first televised feature on PCOS in 2004 and she has made multiple appearances in a variety of media. She currently serves on PCOS Challenge's patient advisory board.