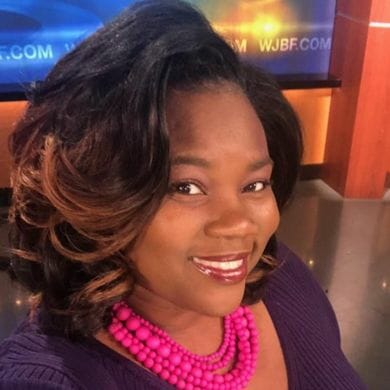 Renetta DuBose
Anchor and Reporter, WJBF NewsChannel 6
Session Topic: PCOS Advocacy and the PCOS Challenge Patient Advisory Board
Renetta DuBose is an award-winning journalist hailing from the shores of Lake Michigan in her hometown, Gary, Indiana. The Butler University graduate ('06 Go Dawgs!) also holds a Masters degree from the prestigious Public Affairs Reporting program at the University of Illinois at Springfield ('07). In the past decade, she has hit the ground running as a compassionate yet tough as nails reporter, getting to the bottom of the story with accuracy and fairness.
Renetta has reported in Illinois as a Statehouse reporter for the ABC affiliate in Springfield and worked for CBS, PBS and ABC affiliates. She has a special skill set for investigative reporting, which earned her Media General's Excellence in Investigative Journalism award in 2016. She was also nominated for an Indiana Broadcasters Association award for Best Breaking News story.
Outside of the newsroom, Renetta is part of her community. She works tirelessly as a women's health advocate, putting in countless hours on the National Patient Advisory Board for PCOS Challenge: The National Polycystic Ovary Syndrome Association. She also serves in Delta Sigma Theta Sorority, Inc. and The Links, Incorporated as well as many other organizations and her local church.