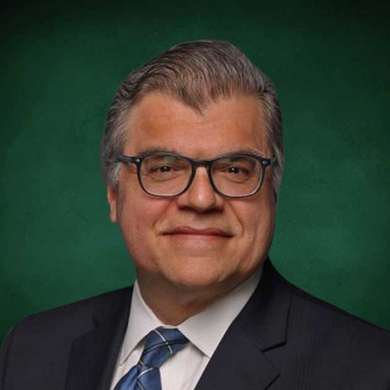 Ricardo Azziz, MD, MPH, MBA
Professor, University of Alabama at Birmingham
International Researcher of Influence Award
The PCOS Challenge International Researcher of Influence Award recognizes a researcher for impact in the field of PCOS and mentorship of early-stage investigators.
---
Dr. Ricardo Azziz is an internationally recognized physician, scientist, and executive. Dr. Azziz's biomedical research focuses on the study of androgen excess disorders. He has published over 500 original peer-reviewed articles, book chapters, and reviews. He serves as Chief Science and Strategy Officer for The Lundquist Institute for Biomedical Innovation at Harbor-UCLA Medical Center. He previously served as Deputy Director, Clinical & Translational Sciences Institute and Assistant Dean, Clinical and Translational Sciences at UCLA; Director, Center for Androgen-Related Disorders at Cedars-Sinai Medical Center, Los Angeles; and founder and Executive Director/Senior Executive Director, Androgen Excess & PCOS Society. Among other advisory capacities, he has served on multiple NIH committees, chaired the U.S. FDA Advisory Board on Reproductive Health Drugs, and served on the oversight committee for the California Institute for Regenerative Medicine. He has received, among other recognitions, the 2000 President's Achievement Award of the Society for Gynecologic Investigation; elected member of the Association of American Physicians; and recipient of the 2014 Alumni Fellow Award of the Pennsylvania State University Alumni Association.
Dr. Azziz is a member of the PCOS Challenge Medical/Scientific Advisory Board.