PCOS Awareness Weekend
Event Locations, Details and Travel Information
Rise to the Challenge Gala and other PCOS Awareness Weekend event attendees must make individual travel arrangements. Below, you will find our recommendations for discounted travel arrangements to attend the Weekend's events.
Area Airport
PHL – Philadelphia International Airport (Approx. 9 Miles from Gala and Symposium)
Friday
September 24, 2021
Rise to the Challenge Gala and Awards Dinner
The Franklin Institute
222 N 20th St
Philadelphia, PA 19103
Event Time: 6:30-10pm
Saturday
September 25, 2021
PCOS Awareness Symposium
Convene Cira Centre
2929 Arch St
Philadelphia, PA 19104
Event Time: 10am-5:00pm
Sunday
September 26, 2021
PCOS Challenge 5K
Run/Walk Orlando
Cooper River Park (Cherry Hill)
5300 N Park Dr
Pennsauken, NJ 08109
Event Time: 8-11am
5K Start: 9am
Travel and Hotel Accommodations
Lodging
For attendees requiring an overnight stay, we recommend booking your lodging right away for the best rates and availability. In addition to the hotels listed below, Airbnb and Hotels.com may offer additional options.
The following area hotels may have availability: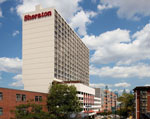 Sheraton Philadelphia University City Hotel
3549 Chestnut St
Philadelphia, PA 19104
Phone: (215) 387-8000
(Approx. 1.5 Miles from Gala)
(Approx. 1 Mile from Symposium)
(Approx. 12 Miles from Walk)
View Rates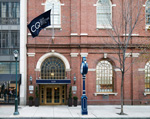 Club Quarters Hotel in Philadelphia
1628 Chestnut St
Philadelphia, PA 19103
Phone: (833) 929-2034
(Approx. 1 Mile from Gala)
(Approx. 1 Mile from Symposium)
(Approx. 8 Miles from Walk)
View Rates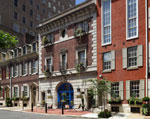 Rittenhouse 1715 A Boutique Hotel
1715 Rittenhouse Square Street
Philadelphia, PA 19103
Phone: (215) 546-9544
(Approx. 1.5 Miles from Gala)
(Approx. 1 Mile from Symposium)
(Approx. 12 Miles from Walk)
View Rates

Alexander Inn
301 South 12th St
Philadelphia, PA 19107
Phone: (833) 929-2034
(Approx. 2 Miles from Gala)
(Approx. 2 Miles from Symposium)
(Approx. 8 Miles from Walk)
View Rates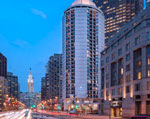 Embassy Suites Philadelphia
Center City
1776 Benjamin Franklin Pkwy
Philadelphia, PA 19103 US
(Approx. 0.4 Miles from Gala)
(Approx. 1 Mile from Symposium)
(Approx. 8 Miles from Walk)
Phone: (855) 255-5093
View Rates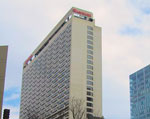 Philadelphia 201 Hotel
201 North 17th Street
Philadelphia, PA 19103
Phone: (833) 929-2034
(Approx. 0.6 Miles from Gala)
(Approx. 2 Miles from Symposium)
(Approx. 7 Miles from Walk)
View Rates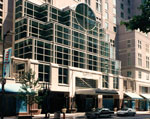 Philadelphia Marriott Downtown
1201 Market St
Philadelphia, PA 19107 US
Phone: (833) 929-2034
(Approx. 1 Mile from Gala)
(Approx. 1.3 Miles from Symposium)
(Approx. 7 Miles from Walk)
View Rates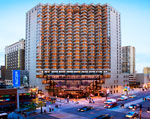 Doubletree by Hilton Philadelphia Center City
237 S Broad St
Philadelphia, PA 19107
Phone: (833) 929-2034
(Approx. 1.2 Miles from Gala)
(Approx. 2 Miles from Symposium)
(Approx. 7.5 Miles from Walk)
View Rates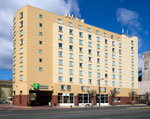 Holiday Inn Express Philadelphia Penns Landing
100 N Christopher Columbus Blvd
Philadelphia, PA 19106
Phone: (833) 929-2034
(Approx. 3.5 Miles from Gala)
(Approx. 4 Miles from Symposium)
(Approx. 7.2 Miles from Walk)
View Rates
RISE TO THE CHALLENGE GALA
Unmasking Polycystic Ovary Syndrome (PCOS), Infertility and Metabolic Health