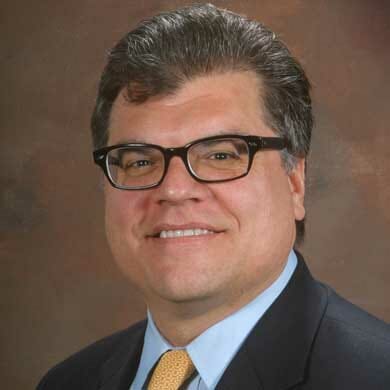 Ricardo Azziz, MD, MPH, MBA
Immediate Past CEO, American Society for Reproductive Medicine
Virtual Speaker: Session 1

Dr. Ricardo Azziz is a world-renowned leader in the field of polycystic ovary syndrome (PCOS) and an internationally recognized clinical translational scientist who has developed over the past 25 years an important program in androgen excess disorders research. Dr. Azziz is the Founder and Senior Executive Director of the Androgen Excess & PCOS Society, an international scientific organization dedicated to promoting knowledge and original clinical research in every aspect of androgen excess disorders including PCOS.
Dr. Azziz is the immediate Past CEO of the American Society for Reproductive Medicine. He previously served as Chief Officer of Academic Health and Hospital Affairs for the State University of New York (SUNY), the largest university system in the nation. Prior to joining SUNY, Dr. Azziz served as founding President of Georgia Regents University (GRU; now Augusta University), one of four comprehensive public research universities in Georgia. He also served as founding CEO and Board Chair of the Georgia Regents Health System (GRHS), the sole public academic health center for the state. During his tenure at GRU/GRHS Dr. Azziz managed a greater than $1.3 billion integrated and aligned enterprise with over 1,000 full-time faculty, 8500 students, and 10,000 employees.
Dr. Azziz is a member of the PCOS Challenge Medical/Scientific Advisory Board.