Platinum Sponsor
The IVF Center: Fertility CARE in Winter Park, Florida is one of the most comprehensive fertility centers in the southeast. For 15 years, the clinic has been home to success rates that consistently beat the national average and has helped women of all backgrounds and lifestyles achieve their dream of having a baby.
Learn More
Gold Sponsors
Spruce Biosciences is a late-stage biopharmaceutical company focused on developing and commercializing novel therapies for rare endocrine disorders with significant unmet medical need. Spruce is initially developing its wholly-owned product candidate, tildacerfont, as the potential first non-steroidal therapy for patients suffering from classic congenital adrenal hyperplasia (CAH). Classic CAH is a serious and life-threatening disease with no known novel therapies approved in approximately 50 years. Spruce is also developing tildacerfont for women suffering from a rare form of polycystic ovary syndrome (PCOS) with primary adrenal androgen excess. To learn more, visit www.sprucebiosciences.com and follow us on Twitter @Spruce_Bio, LinkedIn, Facebook and YouTube.
Learn More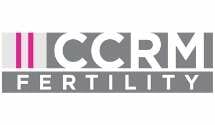 Founded by Dr. William Schoolcraft in 1987, CCRM (Colorado Center for Reproductive Medicine) is one of the nation's top leaders in fertility care and research for over 30 years. CCRM specializes in the most advanced fertility treatments, with deep expertise in in vitro fertilization (IVF), fertility assessment, fertility preservation, genetic testing, third party reproduction and egg donation. CCRM Fertility offers its patients best-in-class patient care, a full suite of fertility services, innovative technology, and cutting-edge labs. Unlike many other fertility clinics that outsource their specialists and testing needs, CCRM leverages its own data, as well as a dedicated team of in-house reproductive endocrinologists, embryologists and geneticists in order to deliver industry-leading outcomes. CCRM's proprietary approach has resulted in patient outcomes that far exceed the industry average for live births. CCRM proudly operates 11 state-of-the-art IVF laboratories and 26 locations across the U.S. and Canada, including Atlanta, Boston, Dallas Fort-Worth, Denver, Houston, New York, Northern Virginia/D.C., Minneapolis, Orange County, San Francisco Bay Area, and Toronto.
Learn More
The UAB Department of Pediatrics is dedicated to improving the health of children; discovering and applying important new knowledge to improve the outcomes for pediatric disorders; educating patients, families, and health care providers and training the next generation of pediatric providers and leaders in medicine.
Learn More
Theralogix shares a common value with you. In a world of endless choices, our goal is to provide you high-quality, independently tested and research-based nutritional supplements like Ovasitol® that you and your healthcare provider can trust. Since Theralogix was established in 2002, there has been a growing awareness that nutritional supplements taken along with a healthful diet and lifestyle, can play an important role in achieving optimal health. Theralogix guiding principle is to produce nutritional supplements that are based on current scientific research, using only the highest quality ingredients to meet your individual needs.
Learn More
Silver Sponsor
At Reproductive Medicine Associates of Connecticut (RMACT), we have one goal: help you succeed in building the family you desire. Every day, our family (including our physicians, nurses and team) work towards accomplishing this goal with you and your family. What makes RMACT different? It's our scientific and medical approach that successfully creates families while keeping your care at the forefront of it all.
Learn More
Bronze Sponsors
HomeLight is building the future of real estate — today. Our vision is a world where every real estate transaction is simple, certain, and satisfying for all.
Learn More
Allara provides personalized treatment that takes the guesswork out of managing PCOS, and offers a customized, holistic plan of attack that merges nutrition, medication, supplementation, and ongoing, expert support to begin healing your body. Allara's virtual care platform pairs patients with a team of experts, including a medical provider and a registered dietitian, so women with PCOS can finally get the expert, empathetic care they need all in one place. You can learn more at www.allarahealth.com.
Learn More