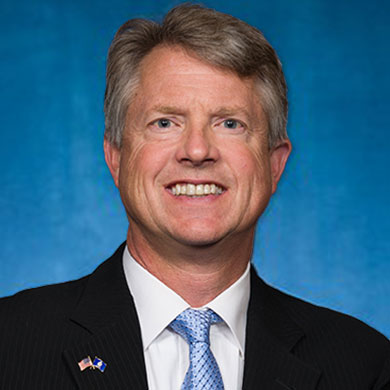 U.S. Congressman Roger Marshall, MD
Kansas - District 1
Public Service Leadership Award
The PCOS Challenge Public Service Leadership Award recognizes outstanding leadership by an elected public official on issues of importance to PCOS patients and the scientific and medical communities.
---
Dr. Roger Marshall is the U.S. Congressman for Kansas's 1st District. He is Co-Chair of the Bipartisan Congressional PCOS Caucus. Dr. Marshall is an original cosponsor of the 2017, 2018, 2019 resolutions in the U.S. House of Representatives which recognize the seriousness of polycystic ovary syndrome (PCOS) and express support for the designation of the month of September as "PCOS Awareness Month."
As a physician and OB/GYN, Dr. Marshall has delivered more than 5,000 babies and encountered many patients with PCOS.
Congressman Marshall graduated from Kansas State University with an undergraduate degree in biochemistry before attending University of Kansas Medical School. He received his Medical Doctorate in 1987 and moved on to his residency in St. Petersburg Florida. In his final year of residency, he was named Teacher of the Year by all other residents and faculty, and also received the Resident Research Award. Following his residency, he returned to Kansas where he began his practice in Great Bend.