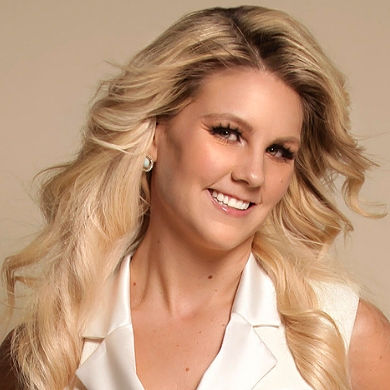 Megan Eunpu
Miss DC for America 2019
Agent of Change Philanthropy Award
The PCOS Challenge Agent of Change Philanthropy Award honors an individual or family with a proven record of exceptional generosity who, through direct financial support, demonstrates outstanding civic and charitable responsibility and whose generosity encourages others to take philanthropic leadership roles related to PCOS.
---
Megan Eunpu is current Miss DC for America 2019 and founder of Inspiration Across Nations. Inspiration Across Nations is a charity platform highlighting people and organizations who give back to the community. One cause close to Megan's heart is PCOS awareness. When she was pre-teen/early teen, Megan had difficulty losing weight despite playing tennis multiple hours a day, every day. She went to many doctors, one happened to have an inkling of what PCOS was and did a sonogram to confirm, she indeed, had cysts on her ovaries. Once diagnosed, it was a guessing game as to what to do next. Over 20 years of trial and error: diets, medication, you name it. None of it seemed to click until she found a combination that helped with a lot of her symptoms. While she still feels the effects of PCOS, they are much more manageable than in the past.
Last year she had the honor of working with PCOS Challenge to advocate on Capitol Hill. She learned so many women have been through what she's been through and have not yet found the right balance. While she feels blessed to have found a solution that works, she wants to help those with PCOS achieve results quicker than the 20 years it took her. This has led to an increased passion to advocate for additional resources to be put towards PCOS research. She is honored for the opportunity work with PCOS Challenge and advocate again this year.