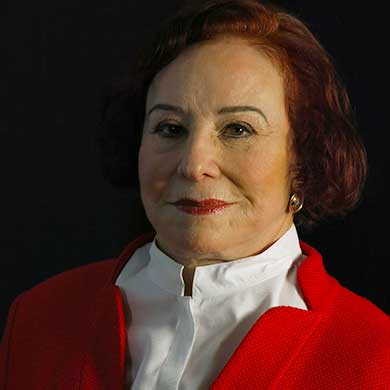 Florence P. Haseltine, MD, PhD
Founder, Society for the Advancement of Women's Health Research (SWHR)
Lifetime Achievement Award
The PCOS Challenge Lifetime Achievement Award recognizes individuals who, during their lifetimes, have made contributions of outstanding significance to the advancement of women's health through service, education or research.
---
Currently Dr. Florence Haseltine is a Presidential Distinguished and Executive Director of Health Research at the University of Texas at Arlington. Prior to that she was the Director of the Center for Population Research of the National Institute of Child Health and Human Development, at the National Institutes of Health.
Dr. Florence Haseltine has been at the forefront of health technology since the early 1980s. She is also an innovator and inventor holding numerous patents. She has tirelessly promoted the advancement of women and was the founding editor of the Journal for Women's Health. In 1990, she founded the Society for the Advancement of Women's Health Research (SWHR). She was named Emerita Scientist upon her retirement from NIH in 2012.
Dr. Haseltine consults in the area of medical and biomedical research for developers of databases, scientific software, webpage designers, and manufacturers of medical devices. Her company, Haseltine Systems, manufactures containers to protect wheelchairs, for which she holds both design and business patents. Her current activities include developing mobile apps, among them Embryo and Human Genome.
She received her undergraduate degree in Biophysics from the University of California-Berkeley in 1964, and her Ph.D. in Biophysics in 1970 from the Massachusetts Institute of Technology. She obtained an M.D. from the Albert Einstein College of Medicine in 1972, interned at the University of Pennsylvania, and did her residency at Boston Hospital for Women (Brigham & Women's Hospital).  Before moving to NIH, she was an Associate Professor of Obstetrics and Gynecology at Yale University School of Medicine. She is a member of the National Academy of Medicine and the National Academy of Inventors, and in 2012 received the Lifetime Achievement Award for the Health and Dignity of Women and Girls from the Friends of the United Nations Population Fund.