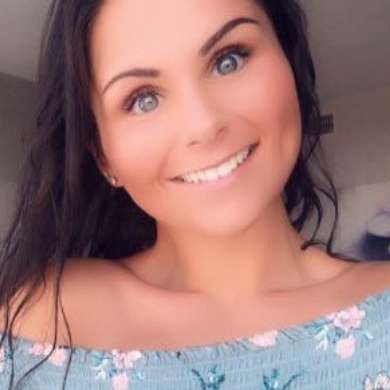 Kristina Krivicic, RN, BSN
Registered Nurse and PCOS Advocate
Day 2 – Panelist
Patient Stories: How I Turned My Life Around After My PCOS Diagnosis
Kristina Krivicic is a registered nurse and a graduate of Cedar Crest College School of Nursing in Allentown, Pennsylvania where she earned her Bachelor of Science in Nursing. Throughout her nursing school career at this institution, she was the nursing program tutor, a Dean's List recipient, and earned a Student Leadership award.
A born and raised New Yorker who currently resides in New Jersey, Kristina has a deep passion for advocating and educating. She has traveled abroad and has done public health missionary nursing. Additionally, throughout pageants Kristina's platform was Polycystic Ovary Syndrome, she has done public speaking about Polycystic Ovary Syndrome in hopes to raise awareness, educate and fight for women's health.
Diagnosed at seventeen years old, with symptoms from the age of twelve, now 23 years old, she holds Polycystic Ovary Syndrome advocacy near and dear to her. Despite having a multitude of various health conditions, she has not let any of it stop her from pursuing her goals. Kristina hopes to one day have a scholarship foundation for those struggling not only with PCOS, focused on what has impacted her significantly, Androgenic Alopecia. In the future, Kristina hopes to further her academic career and pursue her Doctorate in Nursing Practice. She hopes to continue to be a voice for others and encourage women to fight. She is eager for there to be a greater understanding, increased research, more support and funding about all women's health problems.