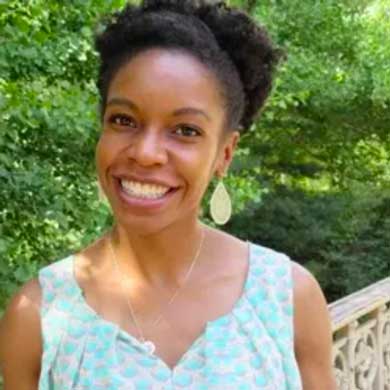 Kendra Tolbert MS, RDN, CDN, LD, RYT, Cert AT
Founder, Live Fertile
Day 2 – Speaker


Yoga and Meditation for PCOS
Kendra Tolbert is a registered dietitian nutritionist, registered yoga teacher, and certified aromatherapist specializing in PCOS, fertility, and PMS. She completed her Masters degree in Nutrition and Public Health at Teachers College, Columbia University. She was awarded the Emerging Professional Award from the Women's Health Dietetic Practice Group.
Kendra has experience helping individuals, families, and communities make improvements to their health and lives by adopting healthier habits. Her areas of expertise include women's health, PCOS, fertility, community nutrition, and integrative and functional nutrition. Kendra has been featured on and written for a number of websites.
Previously, Kendra worked as an acute care clinical dietitian, outpatient oncology dietitian, nutrition educator, a community nutritionist, and consultant for nonprofit organizations. When not reading, writing, or coaching her yoga and nutrition clients, she enjoys taking dance and yoga classes, journaling, and body rolling to 90's pop and R&B.