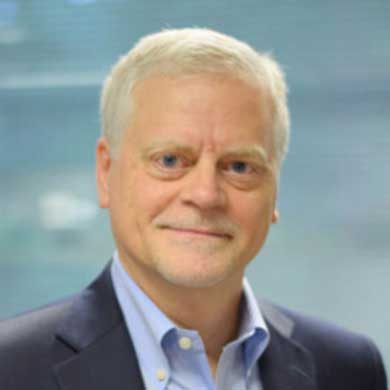 Phil Gerlicher
Co-CEO, First Financial Security
Agent of Change Philanthropy Award
The PCOS Challenge Agent of Change Philanthropy Award honors an individual or family with a proven record of exceptional generosity who, through direct financial support, demonstrates outstanding civic and charitable responsibility and whose generosity encourages others to take philanthropic leadership roles related to PCOS.
---
Phil Gerlicher is Co-CEO of First Financial Security with his wife Debbie Gerlicher.
Phil began pursuing his own American Dream shortly after graduating from the University of Oregon. He took a job in the auditing division of a mid-sized bank holding company, and his more than 30-year financial services career was underway. But it quickly became clear that the corporate world was not the right fit for a person with his ambition and drive.
A conversation with his father-in-law convinced Phil that becoming an entrepreneur with his own business was the path he should take to create wealth and security for his young family. Together, they purchased a small manufacturing company. Even though it was a short, four-year run, it provided valuable lessons and experience that have served him well over the years. From there Phil took a job selling life insurance to the customers of a small Savings & Loan. He has been in the insurance industry in one form or another ever since. His three-plus decades as an entrepreneur and business owner have helped shape his personal values and develop the business skills necessary to lead First Financial Security through the initial start-up and early hyper-growth phases. Working with First Financial Security has been a source of enjoyment and pride for Phil and his wife.
Phil and Debbie have been valued supporters of PCOS Challenge programs since 2016.