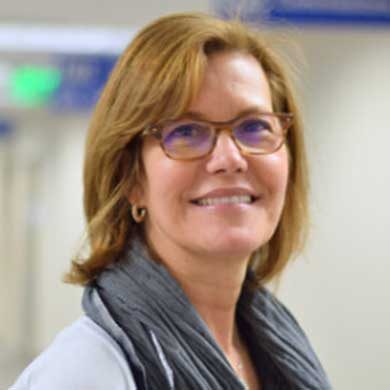 Debbie Gerlicher
Co-CEO, First Financial Security
Agent of Change Philanthropy Award
The PCOS Challenge Agent of Change Philanthropy Award honors an individual or family with a proven record of exceptional generosity who, through direct financial support, demonstrates outstanding civic and charitable responsibility and whose generosity encourages others to take philanthropic leadership roles related to PCOS.
---
Debbie Gerlicher is Co-CEO of First Financial Security with her husband Phil Gerlicher.
Debbie has always been an advocate at heart. After obtaining a degree in Political Science from Oregon's Willamette University, she went to work for a state senator. She soon moved on, but remained driven by her passion to help others achieve their best life possible. She found the perfect vehicle into which to channel her desire to help others – financial services and specifically, First Financial Security, the company owned by Debbie and her husband, Phil. From the company's earliest days, Debbie gravitated toward the business model's core principle – if you provide people with the knowledge, tools and opportunity, they can create lasting financial security for themselves and change their families' future for years to come. In her role, Debbie is able to focus her energy on "big picture" strategies and initiatives, such as the LiSA Initiative, a grass roots women's movement that she chairs. Through education, skill development, mentoring and an entrepreneurial opportunity, the LiSA Initiative Financial Literacy program empowers women to take control of their finances and build better lives for themselves and their families. Teaching and education have always been important to Debbie. Born in Brazil – she has dual U.S. and Brazilian citizenship – she has traveled extensively which has given her the opportunity both to learn and teach several languages: English, Spanish, French, and Latin.
Debbie and her husband Phil have been supporters of PCOS Challenge programs since 2016.